Enduring tribute to the Arabian horse and the tradition of equestrian excellence
Al Shaqab stands as an enduring tribute to the Arabian horse and the tradition of equestrian excellence that has co-evolved with this breed in Qatar.
The range of equine disciplines and programs that Al Shaqab promotes ensures that the cultural legacy and appreciation of the Arabian breed are lovingly handed down in Qatar from generation to generation.
Mission
We are a global equine leader passionately committed to preserving Qatar's heritage by promoting the Arabian horse and setting the highest standards in horse welfare, breeding, equine education and research, while developing, integrating and optimizing utilization of assets and human capital towards making it a self-sustainable entity and engaging the community.
Vision
To be a world-class equestrian center with the aim of becoming an equestrian reference center in the region, with a particular focus on the Arabian breed of horses, which are among the oldest breed of horses and an important part of the culture and heritage of Qatar.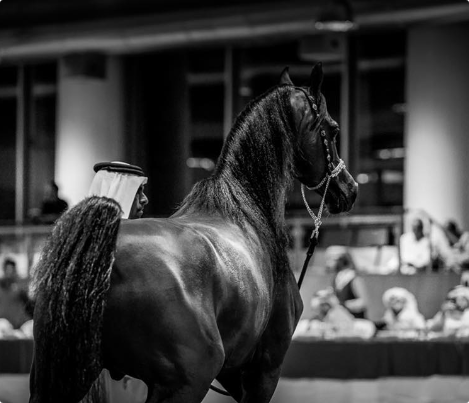 About Qatar Foundation
Qatar Foundation for Education, Science and Community Development (QF) is a non-profit organization that supports Qatar on its journey to becoming a diversified and sustainable economy. QF strives to serve the people of Qatar and beyond by providing specialized programs across its innovation-focused ecosystem of education, research and development, and community development.
QF was founded in 1995 by His Highness Sheikh Hamad bin Khalifa Al Thani, the Father Amir, and Her Highness Sheikha Moza bint Nasser, who shared the vision to provide Qatar with quality education. Today, QF's world-class education system offers lifelong learning opportunities to community members as young as six months through to doctoral level, enabling graduates to thrive in a global environment and contribute to the nation's development.
QF is also creating a multidisciplinary innovation hub in Qatar, where homegrown researchers are working to address local and global challenges. By promoting a culture of lifelong learning and fostering social engagement through programs that embody Qatari culture, QF is committed to empowering the local community and contributing to a better world for all.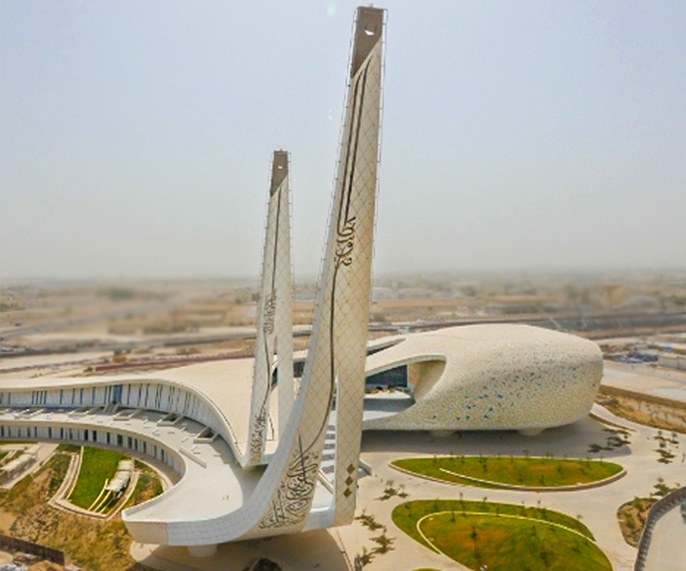 Interactive Map of Facilities
The Al Shaqab equestrian center was specifically designed to honor the distinguished classic beauty as well as the treasured and versatile skills of the Arabian breed. Situated in a stunning 980,000 square-metre horseshoe shaped design, Al Shaqab has many distinctive architectural elements. A central water feature, significant green areas and the landmark main arena, create a welcoming environment for both human and equine visitors.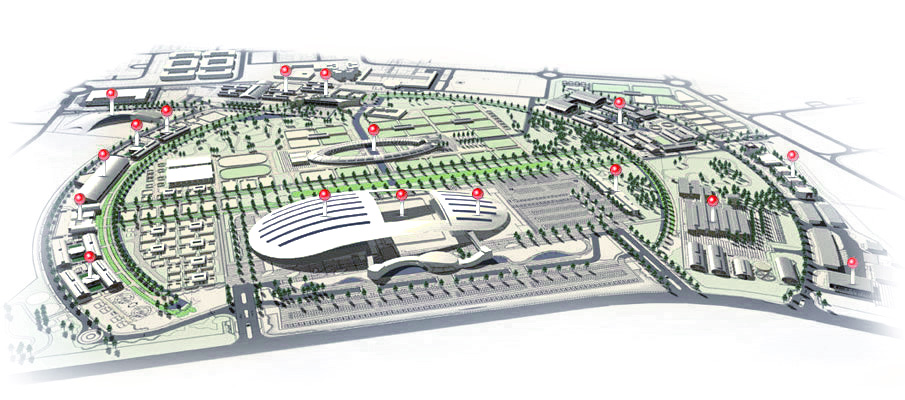 Map Legend
DISCOVER
AL SHAQAB
AL SHAQAB AIMS TO PROVIDE AN EDUCATIONAL AND CULTURAL EXPERIENCE TO ALL PERSONS IN QATAR.