Al Shaqab Academy Competition
Publication Date:

10/05/23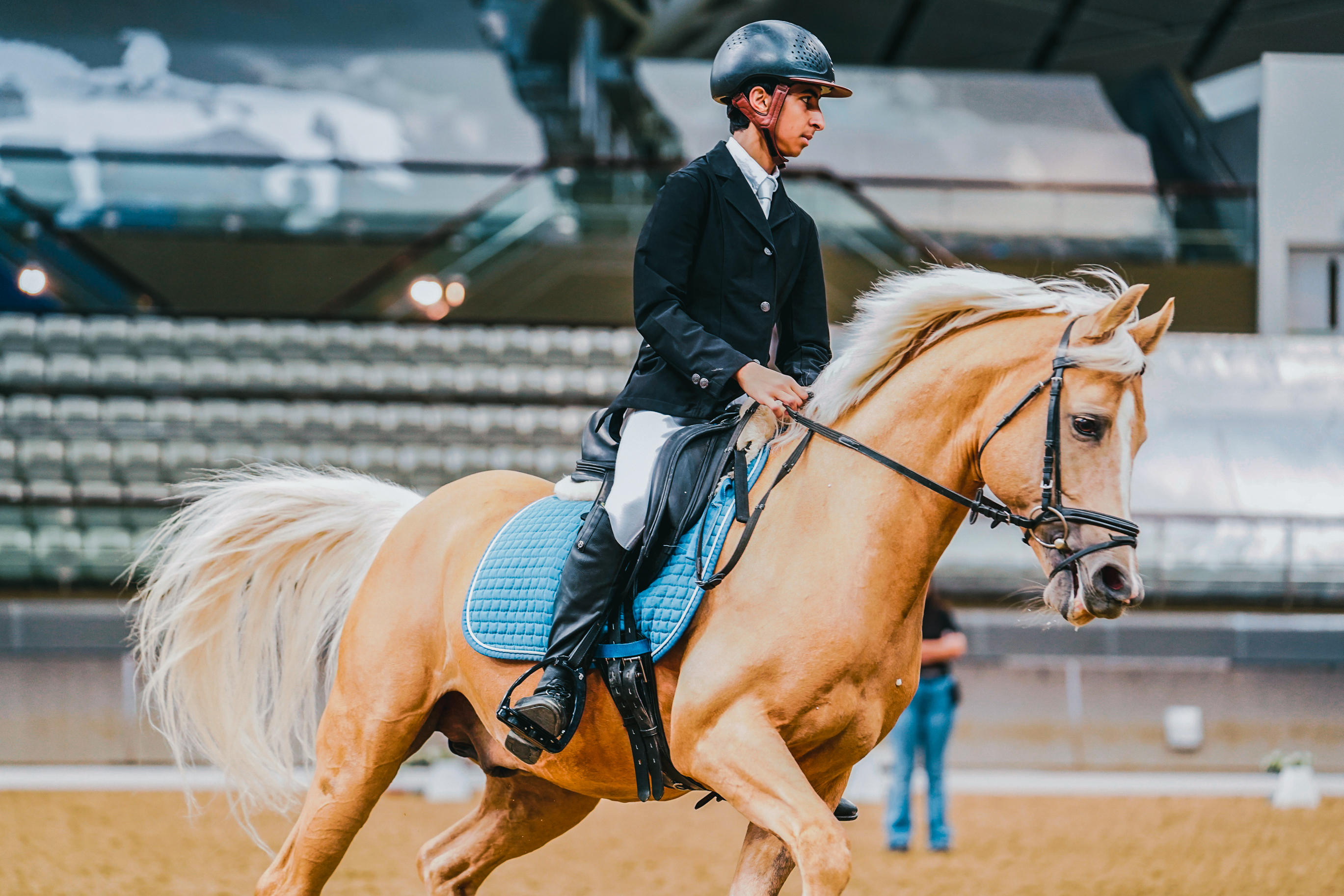 Doha, Qatar – Al Shaqab, the renowned equestrian center in Qatar, is excited to announce the upcoming Al Shaqab Academy Competition, which will take place on May 12 and 13, 2023. The two-day event will feature riders from the academy, who will compete in dressage and showjumping to win prize money and trophies. Additionally, the academy will introduce a new competition concept that will test its students' abilities in both disciplines, culminating in the announcement of the winners on the second day.
Mohammed Al Khayareen, the Riding Academy Manager, stated, "We are thrilled to be hosting the Al Shaqab Academy Competition, which promises to be a fantastic event showcasing the skills of our talented riders. This competition will be a unique opportunity for our students to demonstrate their abilities in both dressage and showjumping, and we look forward to seeing them compete. We are also excited to offer a range of activities for families, making this a perfect day out for everyone. We encourage everyone to join us and support our riders this weekend!"
The competition will start at 3:30 pm and run until 10:00 pm, making for a perfect evening of entertainment for attendees. In addition to the thrilling competition, there will be activities for children, including Arabian horse rides, pony games, archery, and carriage rides. Food and beverage vendors will also be on site to ensure that attendees have everything they need to enjoy the event.
Al Shaqab is excited to host this event and to showcase the talent of its riders. The academy has a reputation for excellence, and this competition will be a fantastic opportunity to witness the skills of its students firsthand.
For more information about the Al Shaqab Academy Competition, please visit https://alshaqab.com/en/al-shaqab-academy-competition.
About Al Shaqab Riding Academy
Al Shaqab Riding Academy was established with a mission to promote education and horsemanship as part of Qatar's equestrian heritage. The academy's comprehensive educational curriculum includes riding, theory, and practical knowledge of stable management. Since its establishment, the academy has trained countless students to become proficient riders, with the ultimate goal of preparing them for both local and international competitions. Al Shaqab Riding Academy continues to provide top-notch instruction and guidance from experienced professionals, making it the perfect place to start or continue a journey into the world of equestrianism.
Back to News listing
DISCOVER
AL SHAQAB
AL SHAQAB AIMS TO PROVIDE AN EDUCATIONAL AND CULTURAL EXPERIENCE TO ALL PERSONS IN QATAR.