Al Shaqab Arabians Win Big at Mediterranean & Arab Countries Arabian Horse Championship in Menton
Publication Date:

27/06/22

Category:

Breeding & Show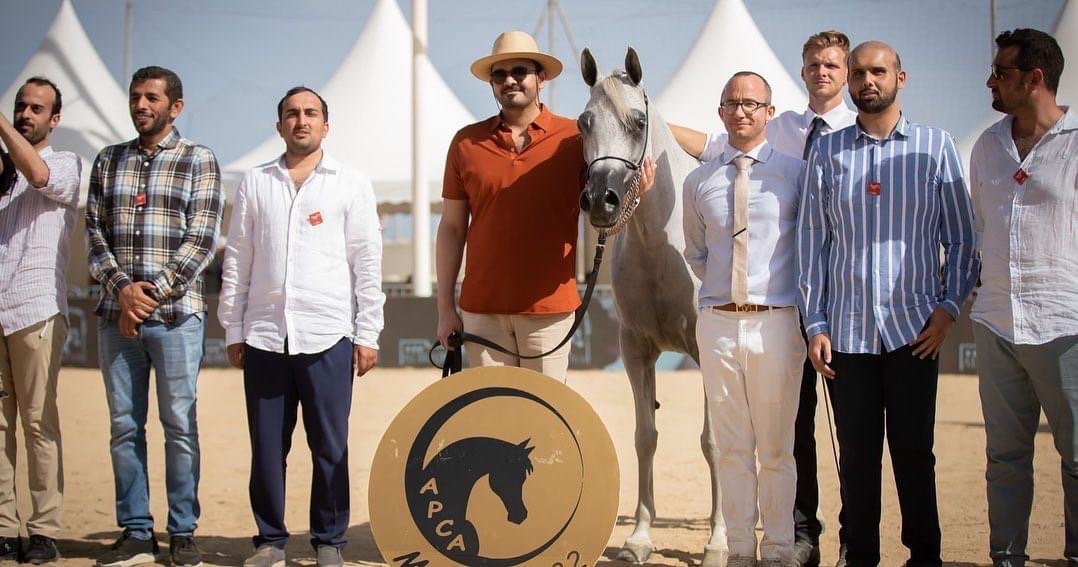 Al Shaqab, a member of Qatar Foundation, enjoyed great success at the 2022 Mediterranean & Arab Countries Arabian Horse Championship, with Safiat Al Shaqab, Hader Al Shaqab and D Beisan who entertained the crowd with their physique in this international tournament in Menton, France.
The tournament saw the success of Hader Al Shaqab who got 1st place in the Colts 3 Years Old and the BRONZE CH. - Junior Colt Championship (Class JCC).
Safiat Al Shaqab a beautiful mare sired by KAHIL AL SHAQAB out of SHALIMAR PRESTIGE impressed the judges with her movements, and her beauty which earned her one title which included being placed at number one in the - Mares 4-7 Years Old category and winning the GOLD in the Senior Mares Championship (Class SMC).

The surprise came with D Beisan who won two titles, all at once as she earned 1st place in the Fillies 2 Years Old (Class 2) category, Best in Show Female (Class BSF) and Gold CH.
Khalid Al Jehani, Manager, Al Shaqab Breeding & Show Department, said: "I am very impressed with Al Shaqab's achievement in Menton. Special thanks to his Excellency Sheikh Joan Bin Hamad Al Thani for his unlimited support and continues follow up of the participations. His Excellency deserves the credit for these achievements. Also, a special thanks goes out to the organizers for having us and allowing us to be a part of this program".
Al Shaqab – A World-Class Facility
Since its establishment in 1992, Al Shaqab's vision was to build on Qatar's Arabian horse heritage and be a leading global center for equine professionals, while providing an engaging experience for the community. Global leadership has not only meant preserving, improving, and promoting the Arabian horse breed, but also encouraging the community in this unique, traditional cultural sport.
Today, Al Shaqab's impressive facilities, which are distinctively designed in the shape of a horseshoe, cover 980,000 square meters. With a state-of-the-art Main Arena comprising both an indoor and outdoor venue capable of holding over 5,000 spectators, Al Shaqab is part of Qatar's growing reputation on the world stage that showcases its ability to host major international sports event at the highest level.
For further details please visit www.alshaqab.com
Back to News listing
DISCOVER
AL SHAQAB
AL SHAQAB AIMS TO PROVIDE AN EDUCATIONAL AND CULTURAL EXPERIENCE TO ALL PERSONS IN QATAR.