Al Shaqab B&S Achieves Remarkable Success at the 39th All Nations Cup in Aachen
Publication Date:

19/10/23

Category:

Breeding & Show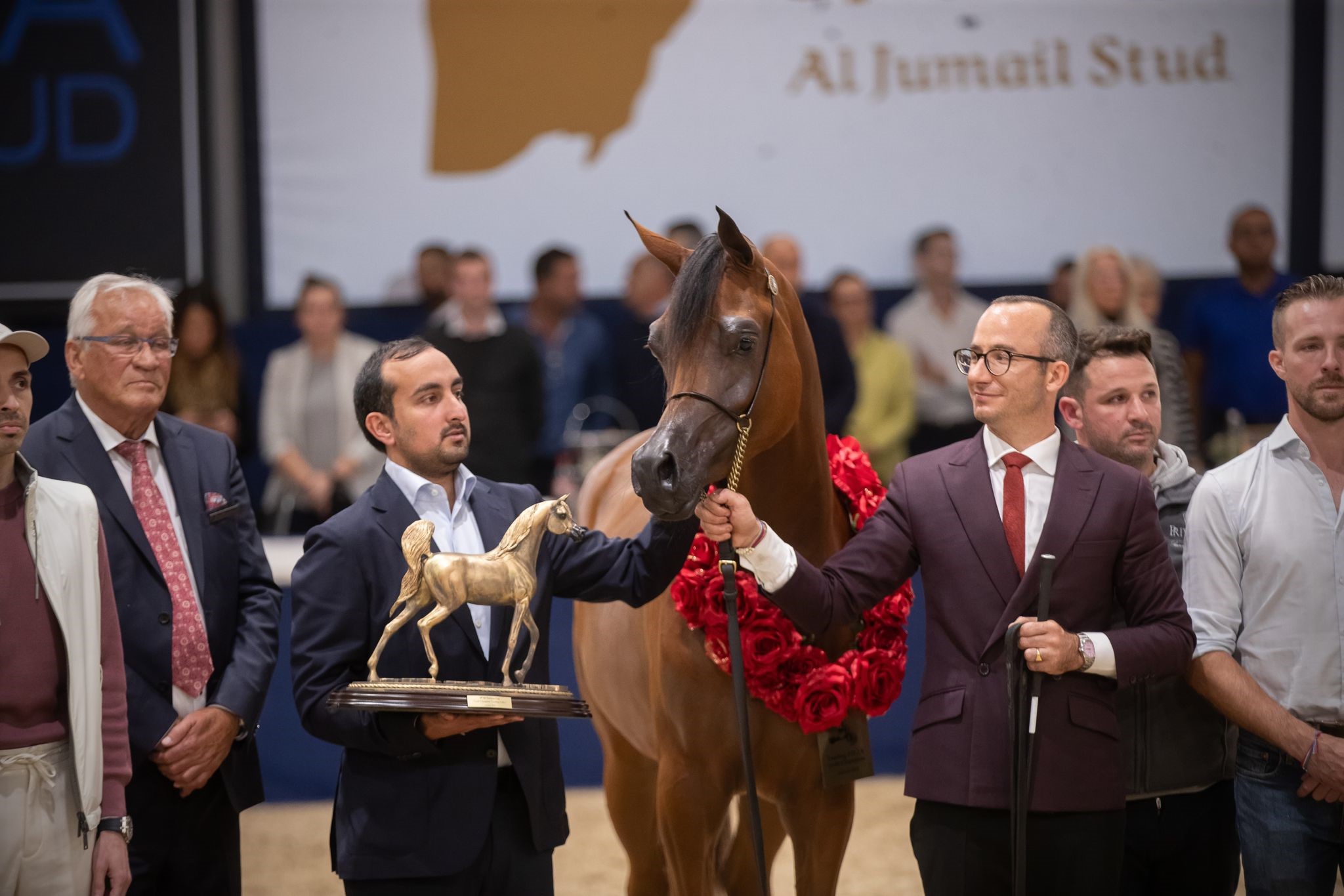 The renowned event witnessed the participation of extraordinary horses from Al Shaqab B&S, showcasing their exceptional qualities and captivating the audience.
The following horses, bred and handled by Al Shaqab B&S, stood out in their respective categories:
Shahalel Al Shaqab
Category: Yearling Filly
Sire: Namous Al Shahania
Dam: Siwar Al Shaqab
Handler: Mr. Raphael Curti
Class Results: 1st with an impressive score of 93.42 points (Class 1B – Yearling Fillies)
Championship Results: Gold Champion Yearling Filly
Safiat Al Shaqab
Category: Senior Mare
Sire: Kahil Al Shaqab
Dam: Shalimar Prestige
Handler: Mr. Raphael Curti
Class Results: 1st with an outstanding score of 93.63 points (Class 8B - Mares 7-10 Years old)
Championship Results: Silver Champion Senior Mares
The achievements of Shahalel Al Shaqab and Safiat Al Shaqab underscore the commitment to excellence and dedication to breeding and showcasing top-tier Arabian horses that Al Shaqab B&S is known for. Their success at the 39th All Nations Cup further solidifies their position as leaders in the equestrian industry. And it is worth to mention that Qatar won the All-Nations Cup Trophy.
Al Shaqab B&S expresses heartfelt gratitude to all supporters, handlers, and the entire team whose hard work and dedication made this success possible. The team looks forward to continued triumphs and further contributions to the world of Arabian horses.
Back to News listing
DISCOVER
AL SHAQAB
AL SHAQAB AIMS TO PROVIDE AN EDUCATIONAL AND CULTURAL EXPERIENCE TO ALL PERSONS IN QATAR.