Al Shaqab Run: Palestine Solidarity
Start Date / Time:

22/11/23

End Date / Time:

22/11/23

Location:

Longines Outdoor Arena & Longines Indoor Arena at Al Shaqab

Category:

General
Over the years, Al Shaqab has organized numerous successful events, ranging from equestrian competitions to community fitness challenges. The ultimate goal is to inspire everyone to embrace an active lifestyle and experience the transformative benefits of a healthier and happier life.
With this commitment in mind, we are delighted to announce the launch of "Al Shaqab Runs," a series of events designed to encourage personal fitness goals and, equally importantly, to give back to the community.
The first event will be a Run for a cause, "Al Shaqab Run in Solidarity with Palestine" which is set to kick off on 22nd of November at 4:30 pm at the scenic Al Shaqab territory. This inspiring event is designed to raise awareness of the humanitarian cause in Palestine and raise much-needed funds to support the people who have been enduring significant challenges for many years.
The "Al Shaqab Run in Solidarity with Palestine" is not just a run; it's a symbol of compassion, unity, and unwavering support for the people of Palestine who have persevered through numerous challenges for years.
The run will take place at Al Shaqab at 4:30 pm, up to 500 participants can run different distances ranging from 1 km to 5 km. The run will accommodate both Kids 6+ and Adults allowing them to choose the distance and enjoy the run.
The Run offers a unique opportunity for people from all walks of life to come together, participate, and contribute to a cause that transcends borders and backgrounds. It's a celebration of humanity and hope.
Money raised during this event will be directed to Qatar Charity to provide much-needed assistance to the people of Palestine. By participating in this event, you're directly contributing to initiatives that aim to alleviate the challenges faced by the Palestinian population.
Here are some important details for the event:
Registration starts at 4:00 pm.

The children's run (1KM) begins at 4:30 pm.

The adult runs, covering distances of both 2.5KM and 5KM, start at 4:45 pm.

Please wear modest sportswear and bring your symbolic Palestinian accessories or themed attire (such as flags or scarves) to show solidarity.

Rest assured, we are strictly adhering to all health and safety regulations to ensure a secure and enjoyable experience for all participants.
Adult Runs Route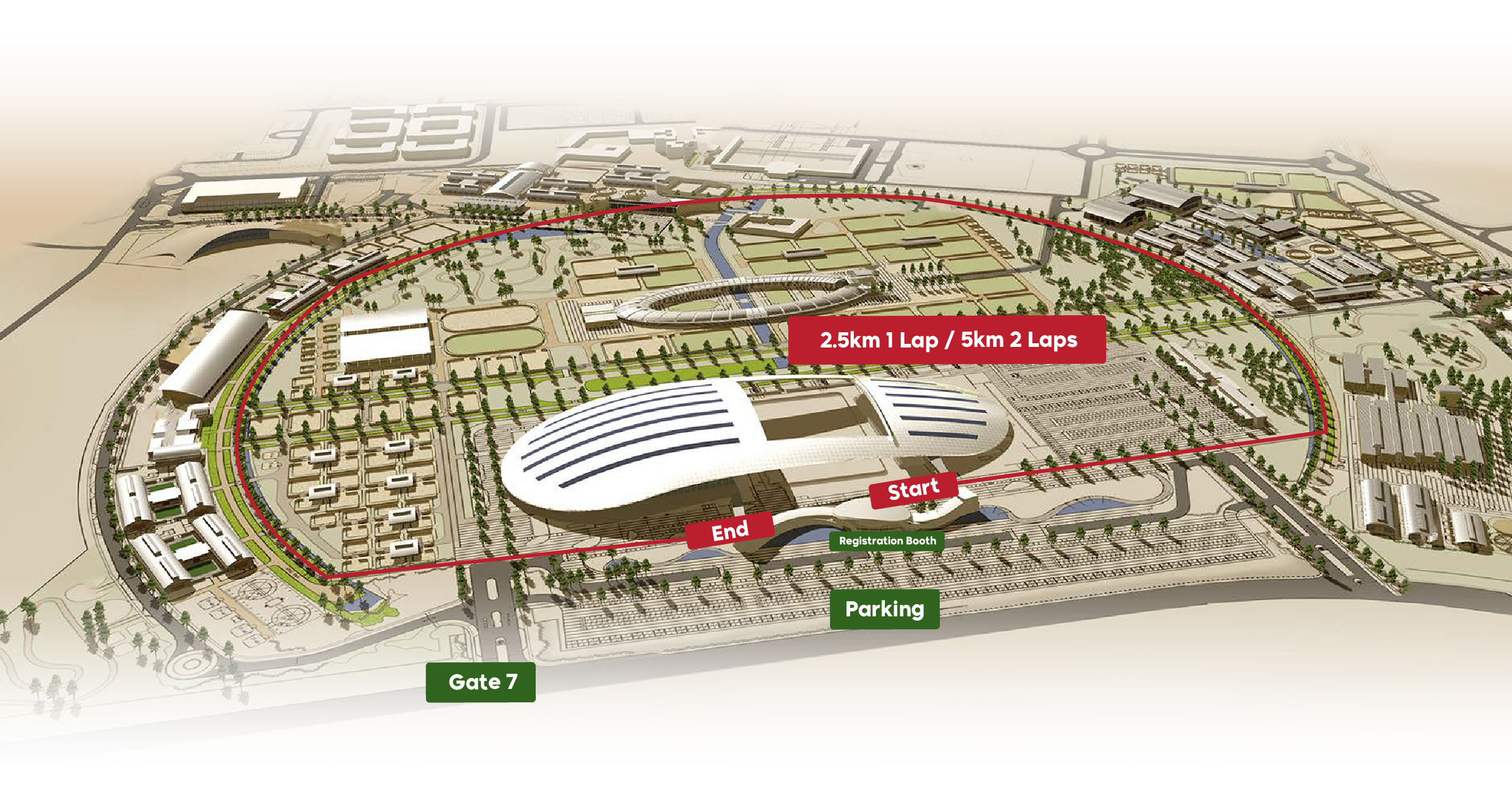 Children's Runs Route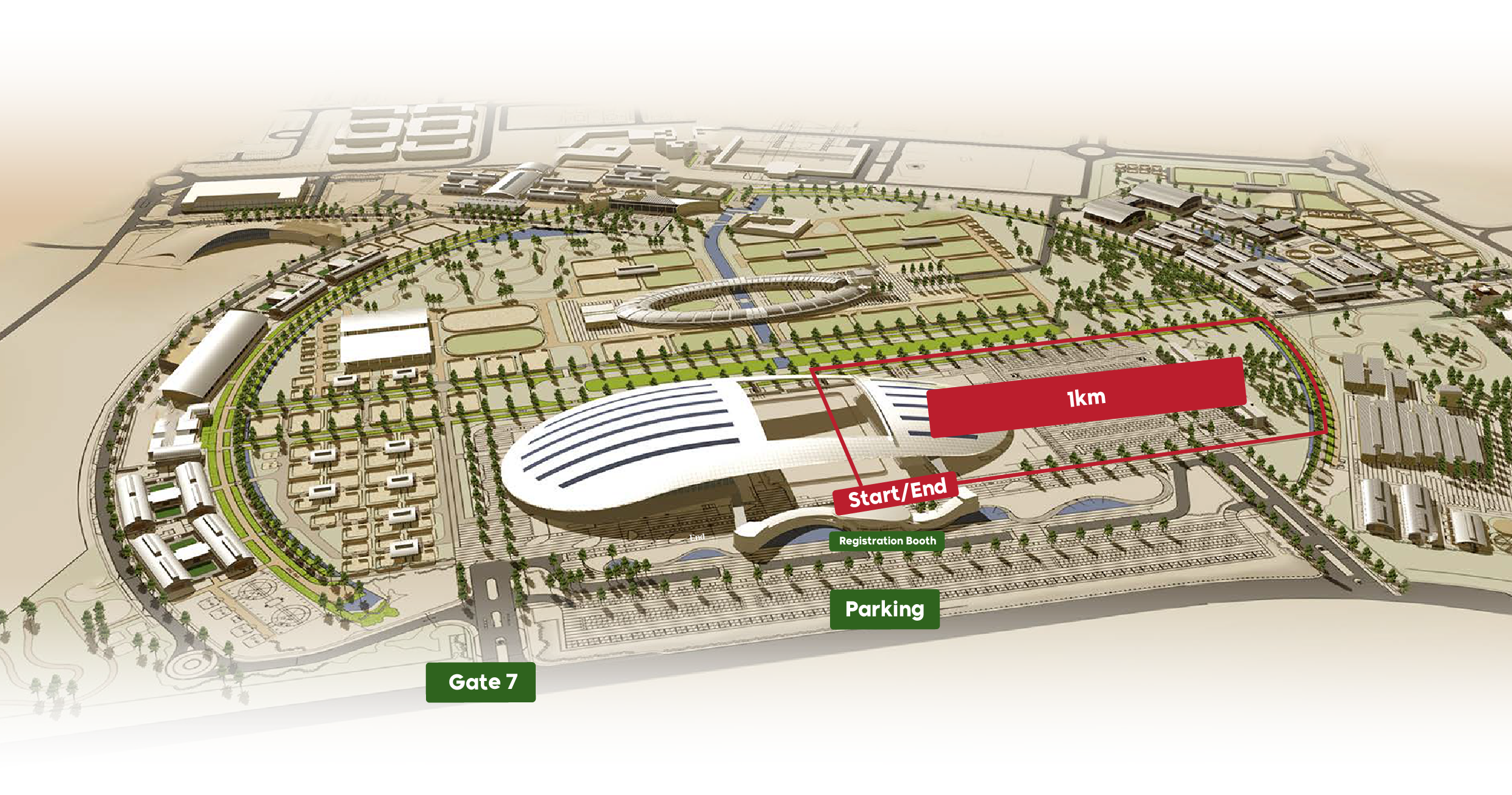 DISCOVER
AL SHAQAB
AL SHAQAB AIMS TO PROVIDE AN EDUCATIONAL AND CULTURAL EXPERIENCE TO ALL PERSONS IN QATAR.