Hayaakum at Al Shaqab
Publication Date:

01/10/22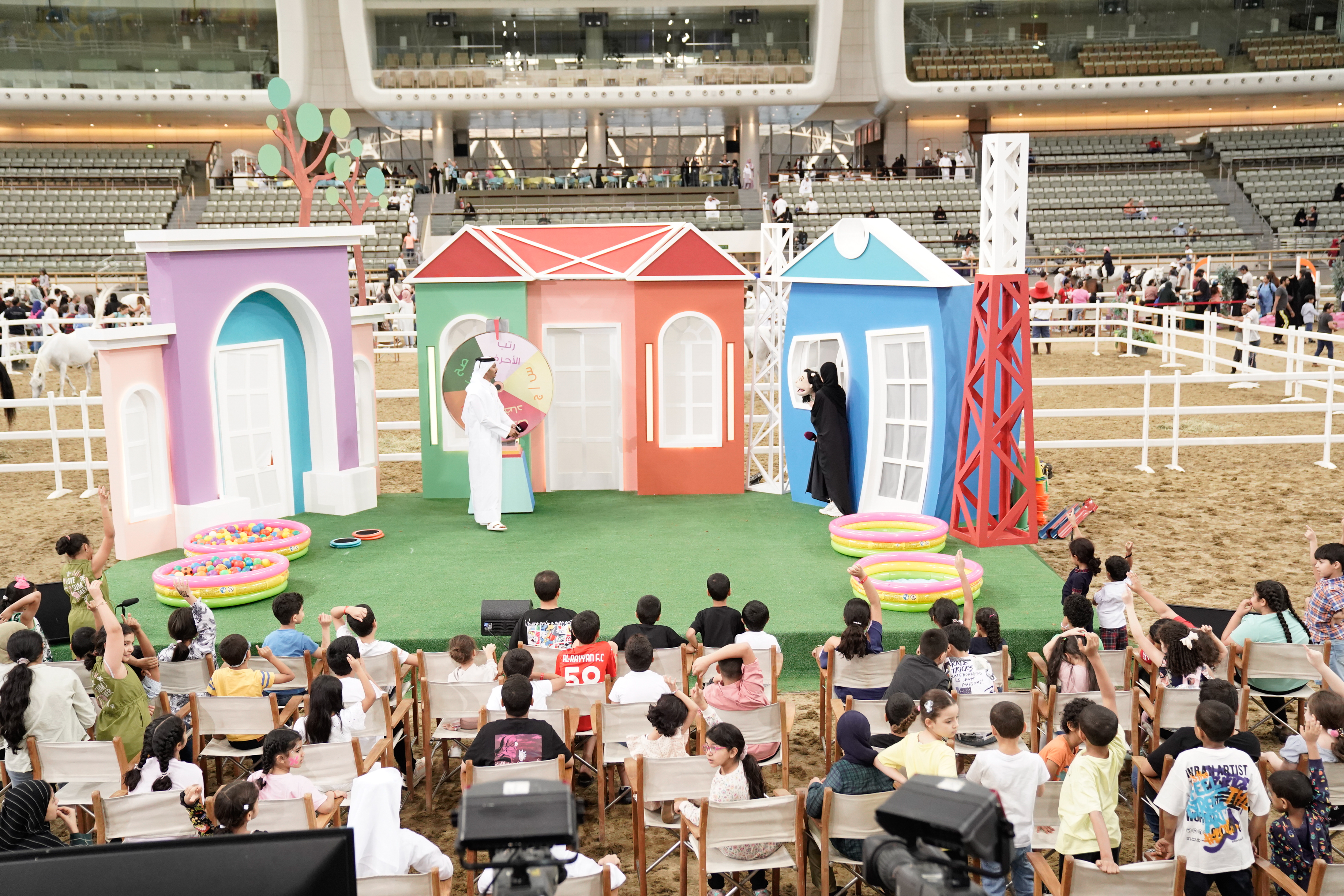 Following the success of the first event, Al Shaqab is once again inviting the community to attend the "Hayyakum at Al Shaqab". The first edition of the event provided an exceptional experience of the Equine world. It is taking place on Friday and Saturday, 14-15 October from 3:00-7:00 PM.
By offering educational and fun entertainment to families, Al Shaqab aims to introduce beginners to the equestrian world while relying on its inclusive learning and entertainment programs to provide participants with a fun learning experience.
Children will get the opportunity to ride horses, especially since the event seeks to highlight Qatari Heritage when it comes to Arabian horses and its usage throughout history. Also, it promotes Qatari heritage by instilling a love of horses and encouraging children to participate in the riding sport.
Arabian horse riding, pony riding, horse carriages are just some of the activities that are available during the event and other activities to bring joy to children. A variety of dining options, including restaurants and cafes, will also be available during the event.
Visitors will have the opportunity to meet the champion horse (Malibu) who carried Sheikh Mohammed Bin Hamad Al Thani to the torch during the 2006 Asian Games (XV ASIAD).
Qatar Television will also offer many competitions and awards to children during the event.
Additionally, Hayyakum visitors will have the opportunity to watch Al Shaqab Riding Academy Show.
Organizing such events demonstrates Al Shaqab's role in advancing the community, promoting horse riding through a civilized presentation of horse culture, preserving heritage, and meeting Qatar 2030's vision.
Back to News listing
DISCOVER
AL SHAQAB
AL SHAQAB AIMS TO PROVIDE AN EDUCATIONAL AND CULTURAL EXPERIENCE TO ALL PERSONS IN QATAR.