Horses and riders announced for exhilarating 2023 season kick-off at Longines Global Champions Tour of Doha
Publication Date:

28/02/23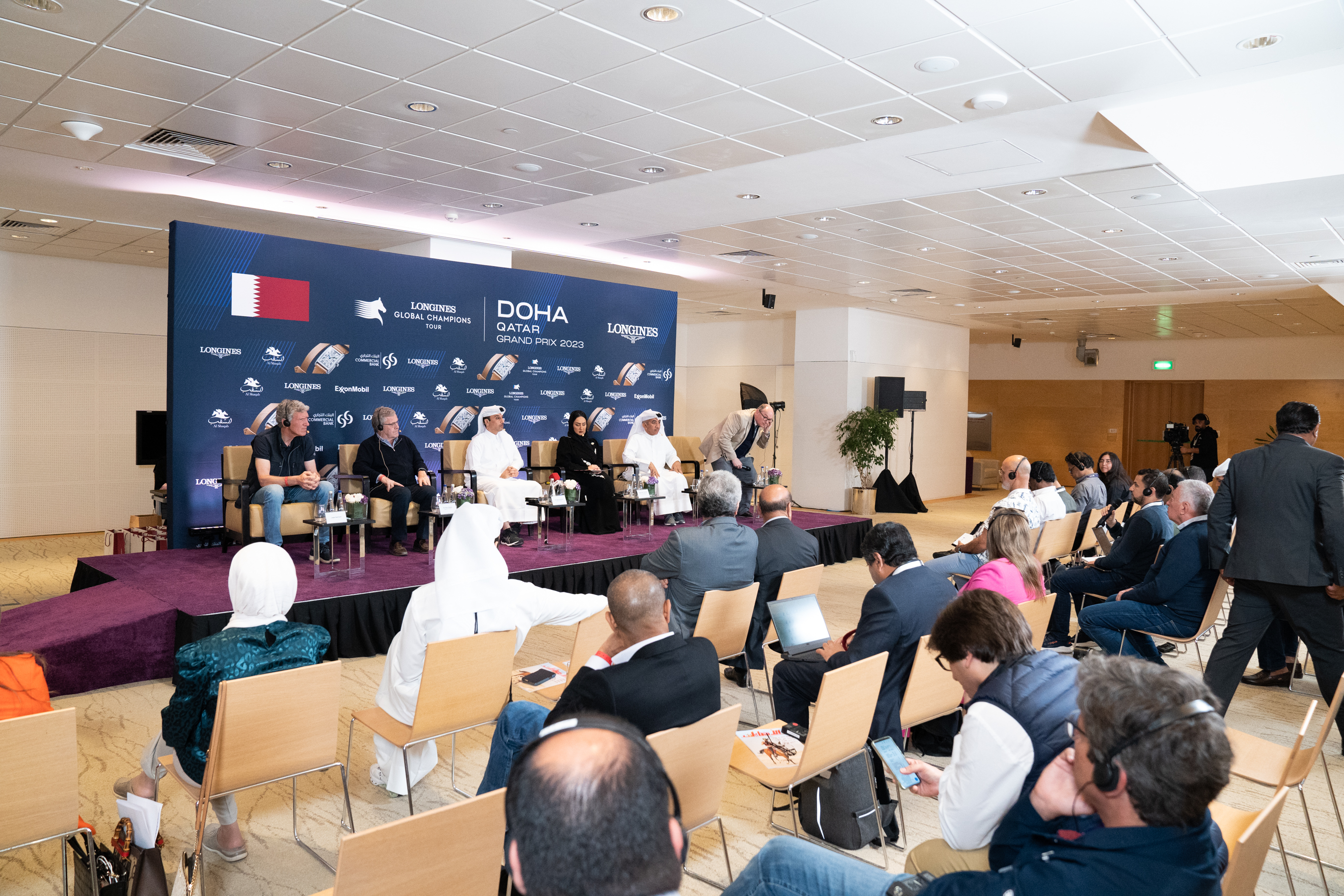 It is back! The 2023 Longines Global Champions Tour and GCL season will kick off in the incredible Longines Arena at AL SHAQA, Doha this week from 2 - 4 March. Today the legendary horse and rider lineup for the first event of the year is revealed, with some of the biggest names in the industry flying to Qatar. With more than 36 million euros in prize money on offer this year, it is all to play for…

Under the floodlights, competition will reach fever pitch on Saturday during the Longines Global Champions Tour Grand Prix of Doha where Ludger Beerbaum will be doing everything it takes to secure back-to-back wins on Mila. Hot on his heels will be world number one Henrik von Eckermann as he starts his bid to win his first-ever LGCT season Championship.

During a stunning sporting and lifestyle experience in the breathtaking equestrian venue founded by The Father Emir, Last year's LGCT championship runner-up Pieter Devos is leading the charge, with the first event of the season promising to be an electrifying battle of the best. Devos could get a crucial head start on his rivals as he chooses wise tactics to compete in the first event of the season unlike his closest rival last year and 2023 Champion Ben Maher who is out due to injury.

The Shanghai Swans' daring duo of Max Kühner and Christian Ahlmann will be out in full force this week with their epic horsepower on display to thousands of spectators and the Royal Family for this powerful opening stage for LGCT and GCT in Qatar's dynamic capital city of Doha.

In exceptional form last week, Marcus Ehning and Stargold have their eyes on the prize in the €375,000 LGCT Grand Prix of Doha while previous LGCT Champions heading to Doha also include Harrie Smolders and Edwina Tops-Alexander making it one of the most competitive line-ups in the history of LGCT Doha.
As the biggest names in show jumping including John Whitaker, Malin Baryard-Johnsson, Niels Bruynseels, Denis Lynch and Maikel van der Vleuten all descend to one of the most phenomenal arenas - the 2023 race is guaranteed to start with a bang.

Young talent will bid to make their mark as Jack Whitaker, Jodie Hall McAteer, Lily Attwood and Khaled Almobty all look for their first podium of the year alongside show jumping heavyweights Shane Breen, Olivier Philippaerts, Marlon Zanotelli, Yuri Mansur, Jur Vrieling, Ioli Mytilineou, Omer Karaevli, Philipp Weishaupt, Christian Kukuk and Mark McAuley.

2023 brings an exciting new weekend format for the Longines Global Champions Tour show schedules which will be premiered this week in Doha. The biggest change will see Round 1 and Round 2 of the GCL team series now take place on the same day instead of across two days. In addition, each weekend in the 2023 series will see the top 40 riders qualify for the Longines Global Champions Tour Grand Prix giving more top riders the chance to take part in the big showdown.

For GCL, Team owners and managers are have been locked in intensive strategic planning off season recruiting the best riders to construct winning teams and now it time to find out who will come out on top…

With luxurious hospitality and fun activities for families under the soaring architecture of Al Shaqab, spectators will be treated to three days of thrilling action along with activities for children including pony rides, chic cafes with incredible views of the competition arena and much more.

All classes will be streamed live on GCTV for free this week featuring expert commentary, technical analysis, exclusive interviews and surprise studio guests throughout the weekend.

Tickets are available and for more information please click here.
Back to News listing
DISCOVER
AL SHAQAB
AL SHAQAB AIMS TO PROVIDE AN EDUCATIONAL AND CULTURAL EXPERIENCE TO ALL PERSONS IN QATAR.