Kiahf Title Show
Publication Date:

11/02/23

Category:

Breeding & Show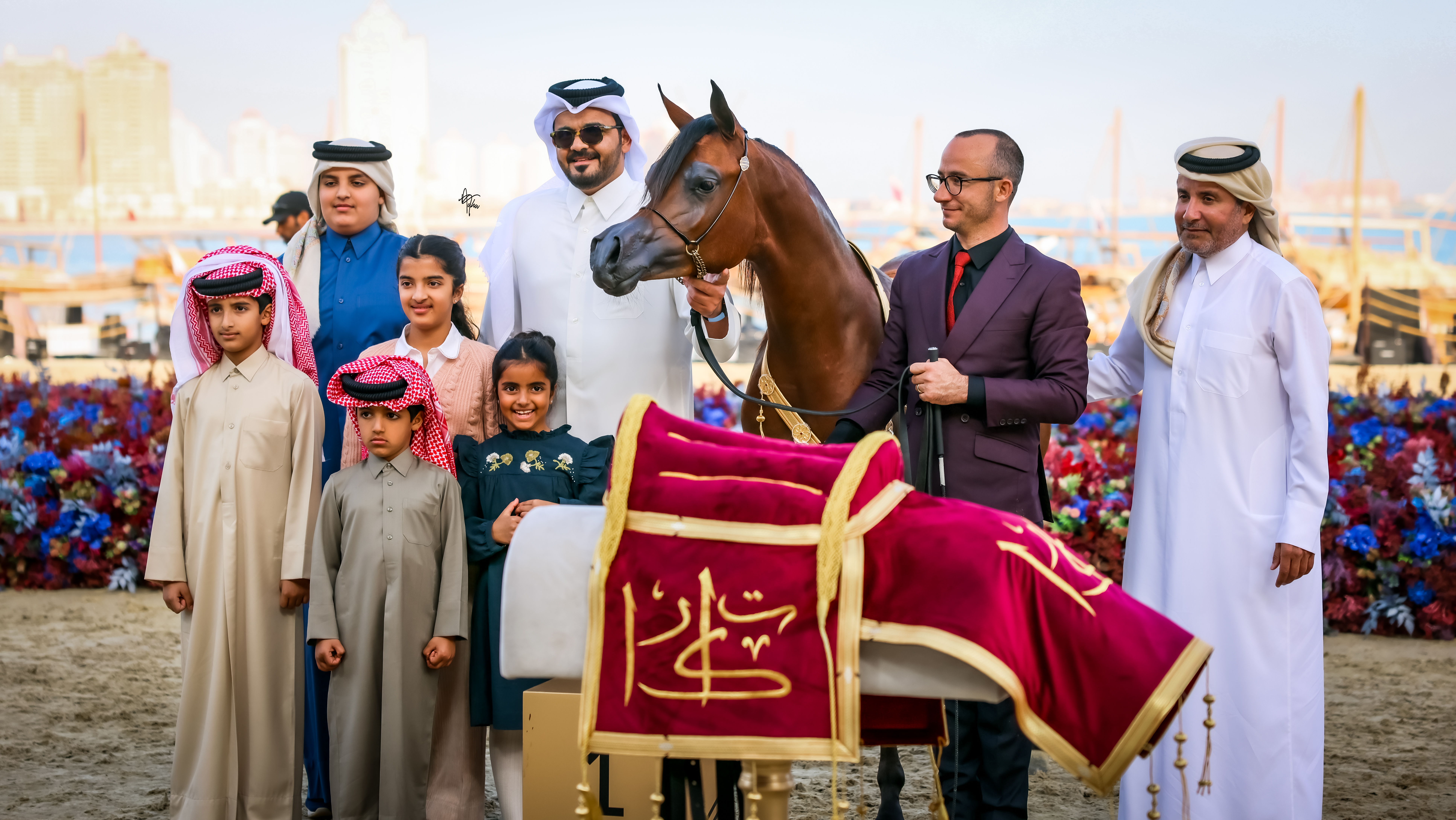 The Al Shaqab team had a remarkable performance at the Title Show in Katara, which took place from the 8th to the 11th of February 2023. The team achieved several outstanding results, with some of their horses triumphing in their respective classes and winning championships.
One of the most impressive achievements was by Shahalel Al Shaqab and Raphael Curti, who competed in the Yearling Fillies 1C class. The duo delivered a phenomenal performance and scored an impressive 93.31 points, securing the first place in their class. They also went on to win the Gold Champion Title in the championship, highlighting their exceptional quality and skill.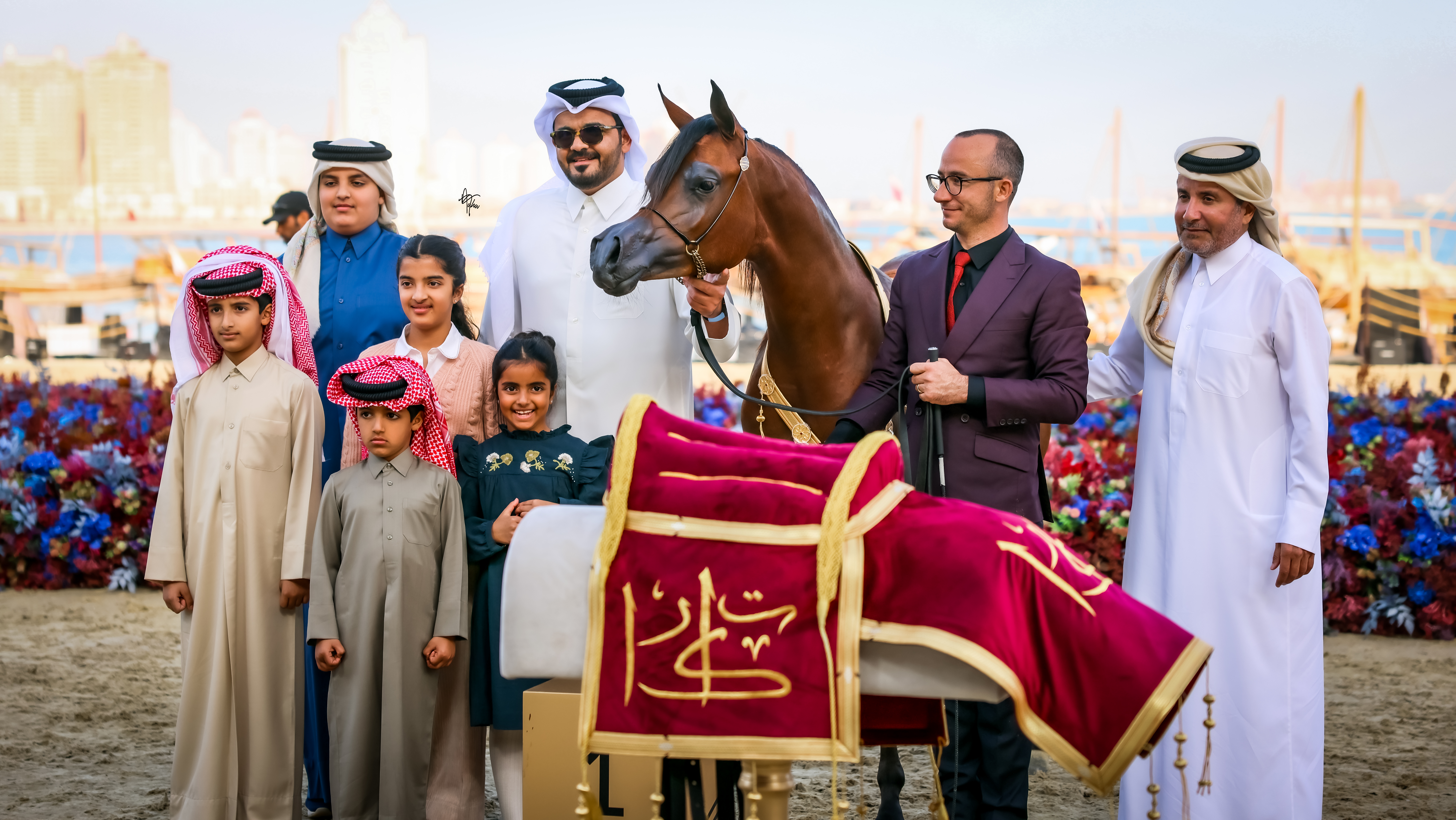 Another horse that brought glory to the Al Shaqab team was D Beisan, shown by Raphael Curti, who competed in the 3-year-old fillies class (3B). The horse showcased its exceptional abilities and earned the first place, winning the Gold Medal Junior Fillies Championship.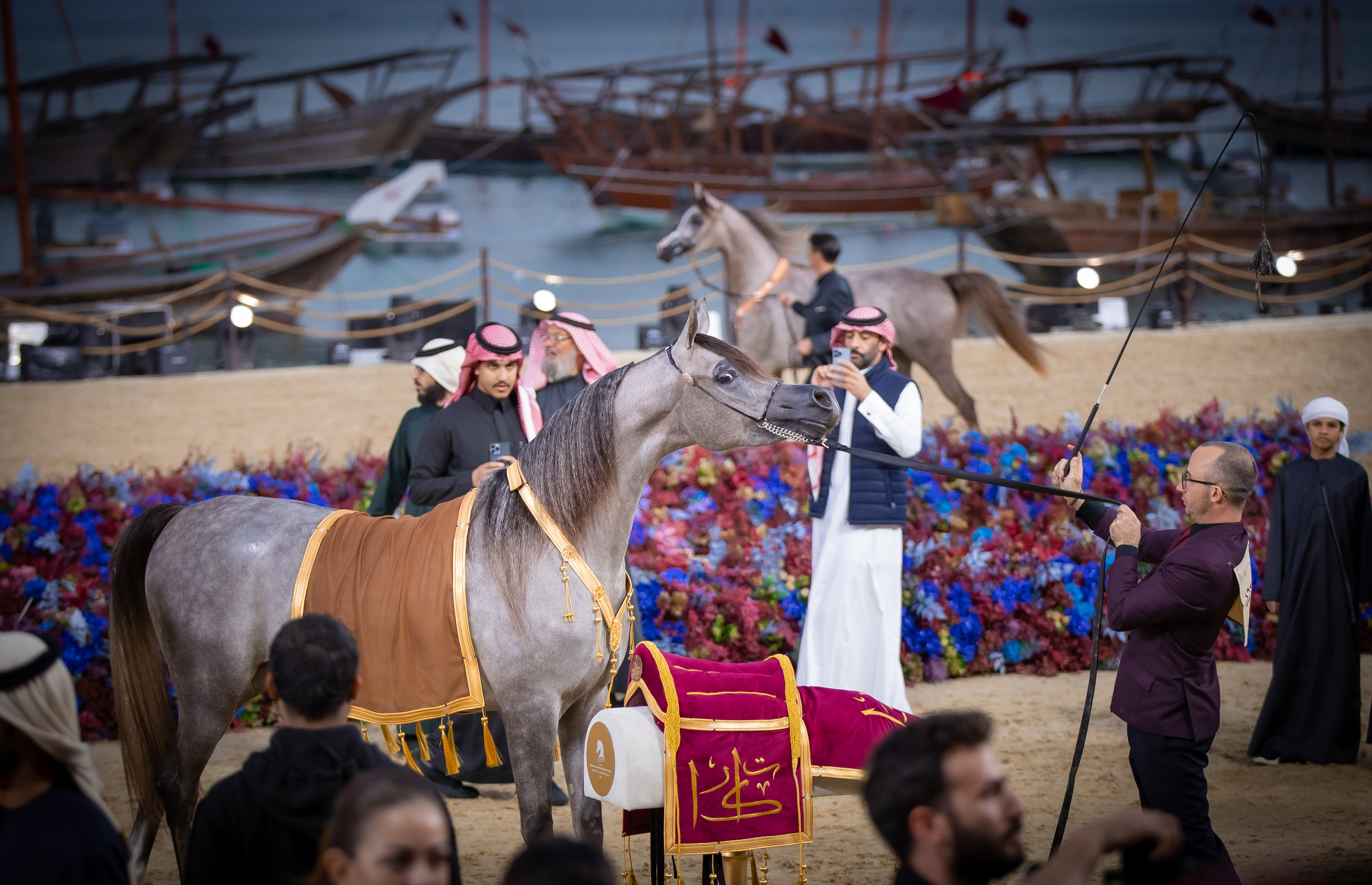 In the Stallion 11 years old and above class, the Al Shaqab team presented Excalibur EA, who demonstrated his remarkable qualities and secured a place in the championship. Excalibur, along with his handler Glenn Schoukens, delivered an impressive performance and clinched the third Gold Medal for the Al Shaqab team.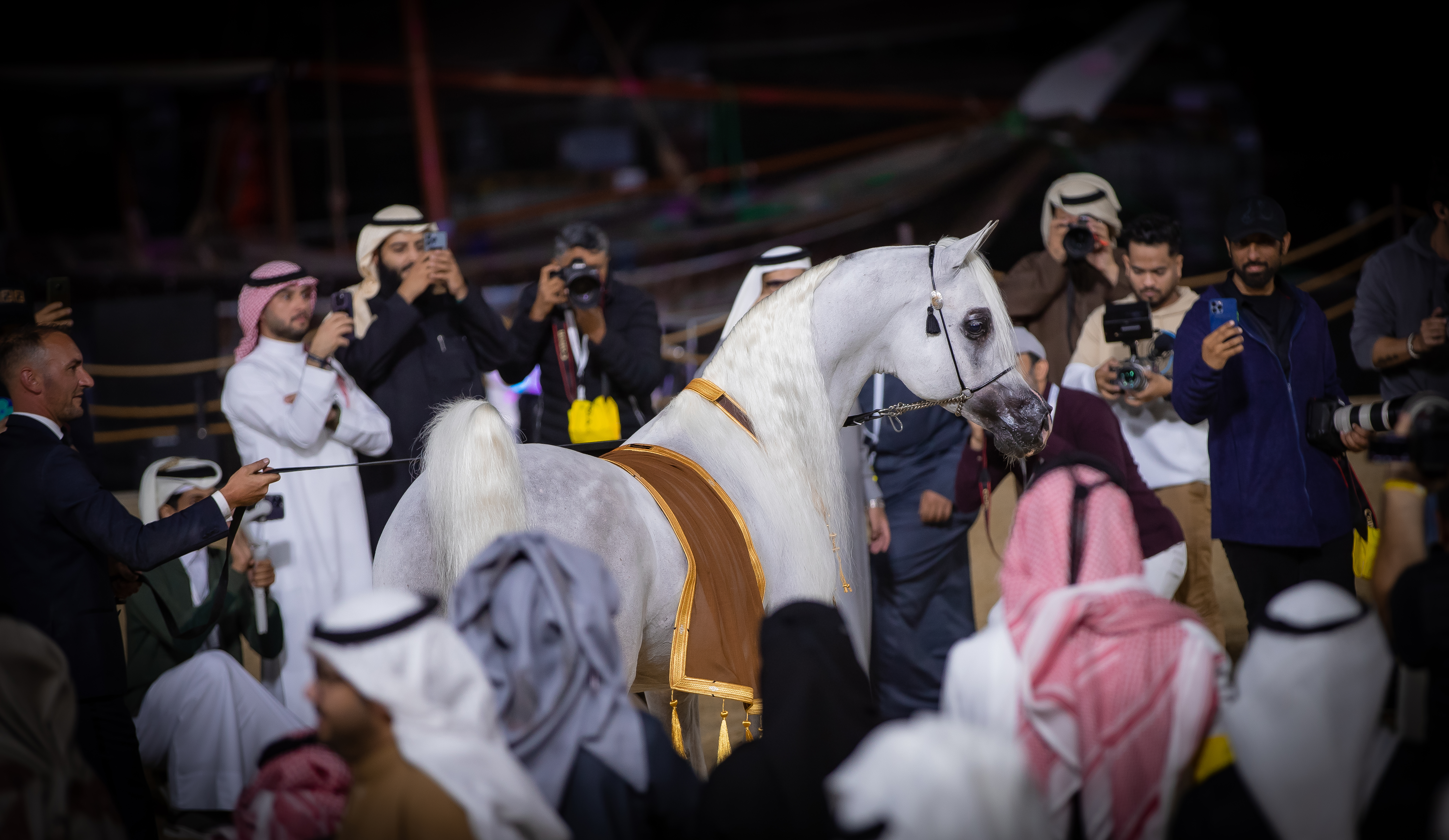 The pedigrees of these horses are worth mentioning as they are bred from some of the finest bloodlines in the world. Shahalel Al Shaqab, sired by Na'mous Al Shahania and Siwar Al Shaqab, who was crowned Gold Champion Junior Filly at the Mediterranean and Arab Countries Arabian Horse Championship in Menton and World Champion in Paris in 2021.
Meanwhile, D Beisan (D Seraj x Rah Rosalia), won two titles at the Mediterranean and Arab Countries Arabian Horse Championship in Menton 2022. Ranking first in the two-year-old filly category, she conquered the best show female title and the gold medal in Menton, and in September 2022 the gold medal in the 38th edition of the All Nations Cup held in Aachen.
Overall, the Al Shaqab team's performance at the Title Show in Katara was exceptional, with their horses showcasing their superior quality and abilities. Their success at the championship highlights their commitment to excellence and their continued efforts to breed and train some of the finest Arabian horses in the world
Back to News listing
DISCOVER
AL SHAQAB
AL SHAQAB AIMS TO PROVIDE AN EDUCATIONAL AND CULTURAL EXPERIENCE TO ALL PERSONS IN QATAR.