New GCL Team Steal Hearts In 2022 Season Opener At Al Shaqab
Publication Date:

04/03/22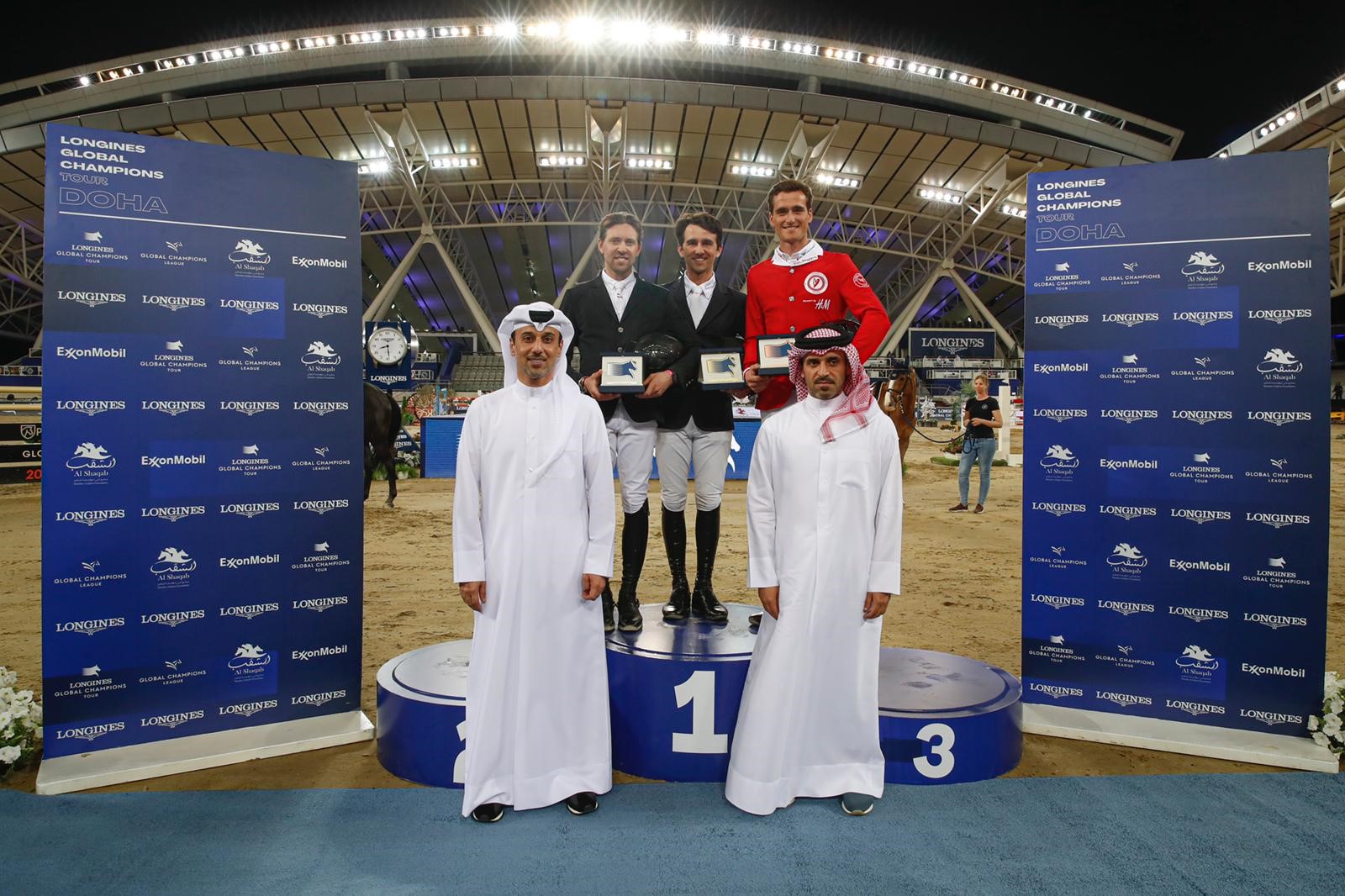 Brand new team Stockholm Hearts, powered by H&M We Love Horses, secured pole position going into the first GCL super Saturday Showdown of the year in Doha.

An ecstatic Malin Baryard-Johnsson, who paired up with Olivier Philippaerts, was delighted with her team's efforts: "We are super proud, super happy with the horses. We have 2 extremely good horses who gave their hearts out for us. We have 5 teams clear today, Saturday is a new day and it's going to be toughas there are a few teams looking very, very strong."

Reigning champions Valkenswaard United showcased their heavyweight lineup with Marcus Ehning – winner of the Grand Prix at last week's Commercial Bank CHI AL SHAQAB Presented by Longines event - and new signing John Whitaker. Riding Stargold, Ehning was first to take on the challenge but an early fault at fence two immediately put United on the back foot, before Whitaker and Unick du Francport also had the same fence down, as they start the season with a score of 8 faults.

The course looked jumpable, but the first clear round didn't come until Harrie Smolders and Bingo du Parc sailed round for the Paris Panthers, leaving them on just the 4 faults picked up by Gregory Wathelet. Berlin Eagles' regular pairing of Ludger Beerbaum, on Mila, and Christian Kukuk, riding Mumbi, proved how consistency in teams can pay off, as the pair finished as the fastest team on four faults.

But it was Stockholm Hearts who proved why they are the best team on paper, with a spectacular double clear in a lightning-fast time to rocket them to the top of the leaderboard. The powerful pairing of Baryard-Johnsson and H&M Indiana alongside Olivier Philippaerts and H&M Legend of Love were a force to be reckoned in the first round.
The action continues until March 5. Tickets available at the Longines Arena at Al Shaqab and on www.q-tickets.com.
Back to News listing
DISCOVER
AL SHAQAB
AL SHAQAB AIMS TO PROVIDE AN EDUCATIONAL AND CULTURAL EXPERIENCE TO ALL PERSONS IN QATAR.