What is Month of Wellness?
Al Shaqab has collaborated with several top fitness establishments to give back to the community by providing community fitness classes during the holy month of Ramadan. From weight training to spin classes, functional training to detox yoga, everything you need to refresh your mind, body and soul can be found at the spectacular Longines Arena at Al Shaqab.
Where will the classes take place?
The community fitness classes will take place indoors or outdoors at the Longines Arena at Al Shaqab. Specifically the classes will be taking place in the following areas:
2nd Floor VIP Hall
Longines Outdoor Arena 1st Floor Terrace
Longines Indoor Arena Corner Area
Upon arrival, color coded signs will lead you to the designated location of your class.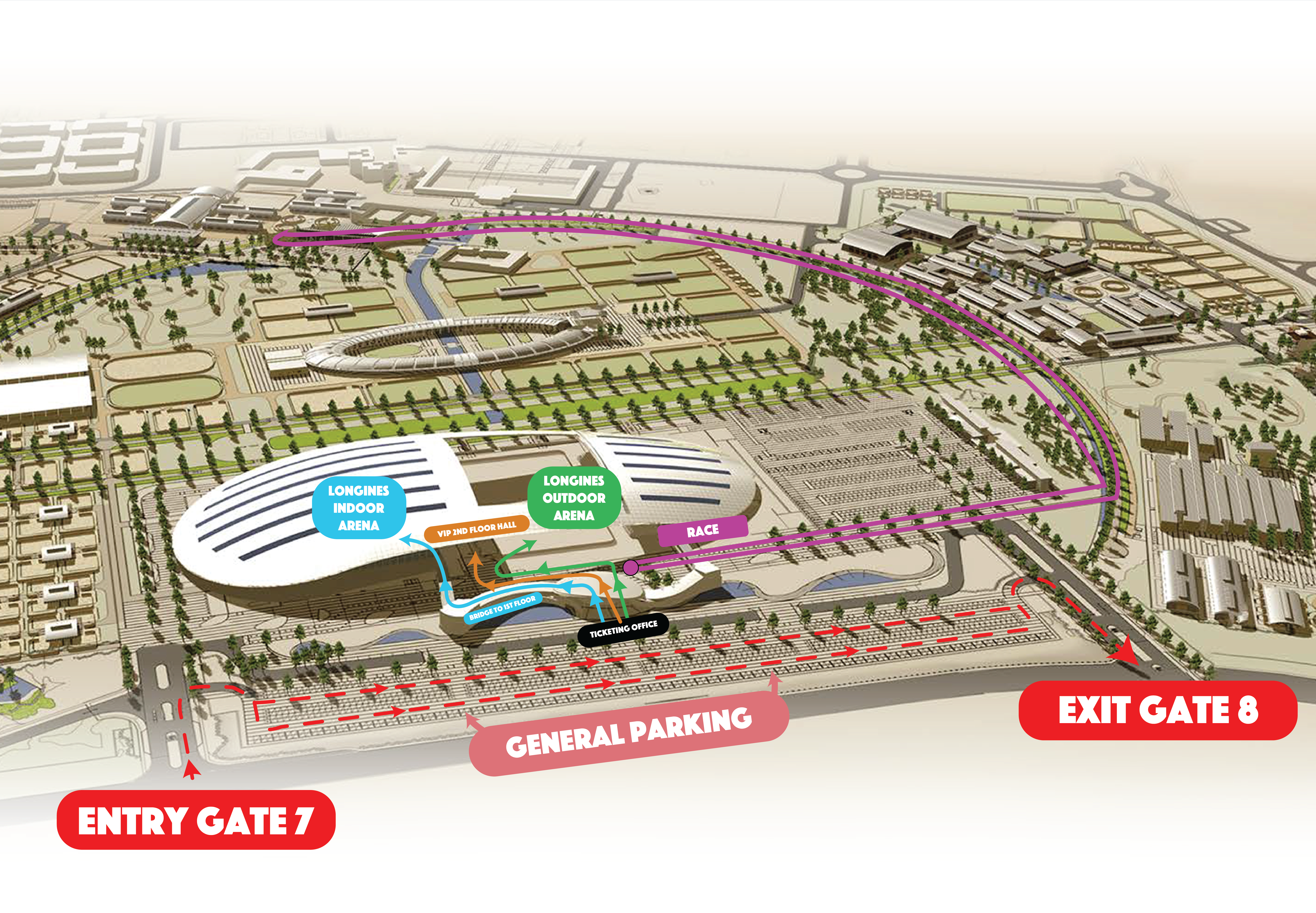 Blue signage - Longines Outdoor Arena
Green signage - Longines Indoor Arena
Orange signage - Multifunctional Hall

When will the classes take place?
The classes will be taking place between the 23rd of March and the 12th of April, during the evening. All classes will take place for 1 hour between 21:00 and 22:00
The schedule for classes taking place during the Al Shaqab Month of Wellness is below: