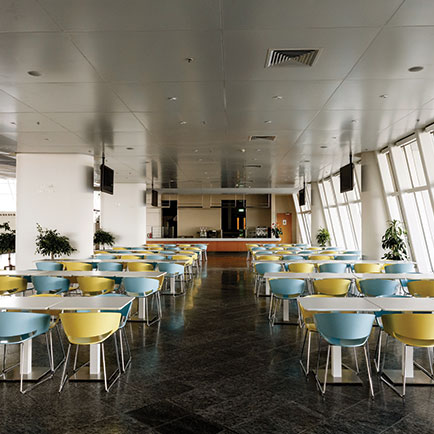 Cafeteria Area:
Having a capacity of up to 150 persons, the area provides easy access to the Indoor and Outdoor Arenas.
With its open space and catering facilities, usage of this area presents almost limitless possibilities.
At the same time, it can be walled-up with movable partitions such that it converts into a private meeting area.
Back to Venue listing
DISCOVER
AL SHAQAB
AL SHAQAB AIMS TO PROVIDE AN EDUCATIONAL AND CULTURAL EXPERIENCE TO ALL PERSONS IN QATAR.