The Dream Venue
Al Shaqab is known internationally for the highest levels of excellence in breeding pure Arabian horses and organizing world-class equestrian competitions on an annual basis. It's a venue like no other – extending over 980,000 square meters, with a unique architectural design and state-of-the-art facilities that are in a class of their own.
However impressive this may be, Al Shaqab is even more than that. It is also a dream venue for all occasions and events. The grandeur and heroic proportions of the Longines arena complex, the numerous function areas, galleries, dining areas, facilities and amenities are simply amazing. But what makes Al Shaqab truly incomparable is its unique equestrian backdrop. It's no surprise that this exceptional award winning facility is fast becoming the venue of choice for individuals and organizations here in Qatar and around the region.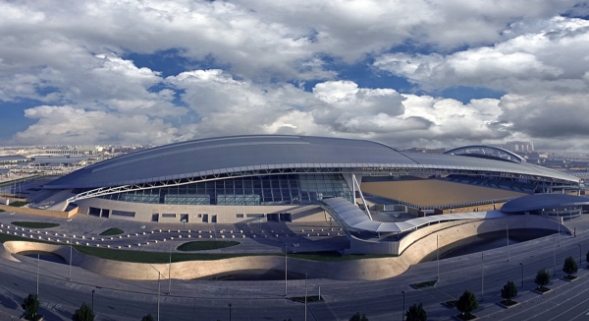 Bring on the Horses !
What makes the Al Shaqab venue very special, and totally unique, are our horses. At our stables located in our grounds, we can offer you the option of a variety of exciting equestrian activities to enjoy and be incorporated into your event. Al Shaqab also has magnificent horse-drawn carriages, which can be used to jaw-dropping effect of a grand entrance for those very special occasions.
Our horses are trained and accustomed to interacting with the public. And, Al Shaqab staff members are always on hand to ensure the best possible equestrian experience for the guests.
Unforgettable Moments
Al Shaqab offers amazing flexibility in scale and scope for any event. Whether it is an intimate family get-together, corporate function, gala event or an international conference with over 1,000 delegates, Al Shaqab will make it a truly unique and memorable experience.
DISCOVER
AL SHAQAB
AL SHAQAB AIMS TO PROVIDE AN EDUCATIONAL AND CULTURAL EXPERIENCE TO ALL PERSONS IN QATAR.